testing process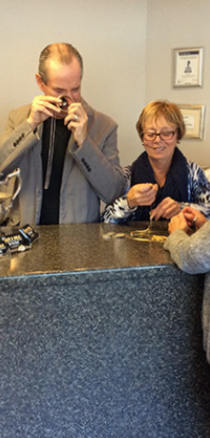 Testing with honesty and integrity
Bring your gold and jewelry to Cash N Gold to ensure that you and your precious pieces are treated with the respect they deserve. It is important to us that you understand the entire process that we use and you can rest easy knowing our team GUARANTEES the most competitive prices for your gold. Our experts use their extensive knowledge to get you the best price for your gold.
Easy three step testing process:
Bring your piece into us at our NEW location
We analyze your piece and get your results right in front of you
Get your results and FREE quote with no pressure to sell
Ensure transparency throughout your entire trading process and watch us test your gold right in front of you. We take pride in our integrity and honesty and want you to get the most cash for your gold pieces.
Confirm the quality of your gold with electronic testing with our state-of-the-art electronic testing device as well as our scratch testing.
Both will leave your gold in the same condition and guarantee accuracy.
Massachusetts State Law requires all customers to be 18 or older with a valid photo ID.